Release Party Member RSVP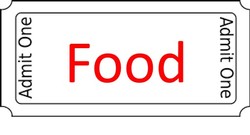 Member & Guest RSVP and Food Ticket(s)
A member and 1 guest for a total of 2:
A member is defined as a single entity (aka a person).
A guest is defined as a member's spouse, significant other, partner, friend, space-alien, or zombie
Select 1 or 2 as appropriate.
Product Reviews
shea MacDonnell
(Mar 24, 2018 at 9:31 PM)
This place is a great time, very attentive wait staff and fabulous wine!