Mrs. Winemaker's Pulled Pork Sandwiches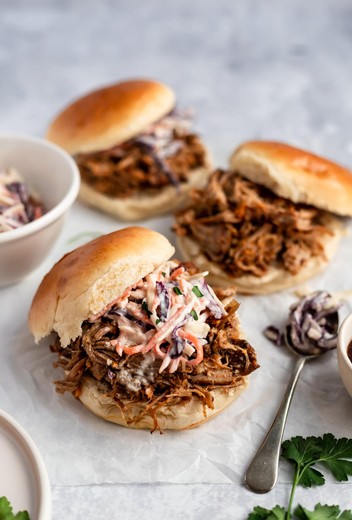 Recipe Date:
August 22, 2020
Measurements:
Imperial (US)
Ingredients
Large pork roast or pork butt
Salt
Pepper
Bottle of barbecue sauce (I like the sweet and spicy)
Water
Directions
Place pork in crock pot, add water about 3/4 around the roast.
Salt and pepper
Turn crock pot on high for 20 hours, most crock pots only go for 8 so you will need to insure it is checked at the 8 hour point.
Drain off water, and add your choice of barbecue sauce.
Place on buns and add a scoop of coleslaw!
Nummy!