Delysia Chocolate Pairing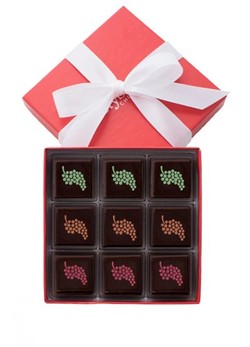 Wednesday, October 30th.
Enjoy the 5 wonderful pairings of Bent Oak Wine with Delysia chocolate. The Chocolatier and the Winemaker will discuss the shared and/or opposing qualities that make each of these pairings perfect:
•Cuvée - Pistachio Rose Petal
•Viognier - Peach Cobbler
•Pinot Noir - Taco al Pastor
•Petit Verdot* - Black Currant Cigar
•Zinfandel - Spiced Wine Berry
Note: *Our 2018 Petit Verdot will be introduced at this event!
NOTE: $5 discount for members will display in the shopping cart. Also, our refund policy is 48 hours cancellation notice.