Christmas Craft Night Tree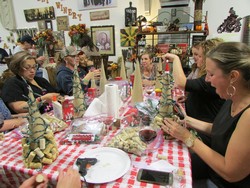 Wednesday, 11/13, 6:30 to 8:30 pm.
Join us again for Christmas craft night to make cork Christmas trees.
Price includes a glass of wine, snacks, instructions, corks, and supplies.
Doors open at 6:00 pm.
NOTE: $5 discount for members will display in the shopping cart. 48-hour cancellation policy.