April 19, 2023 | Weekly News | Debbie Bruce
20230419 Weekly Wine Times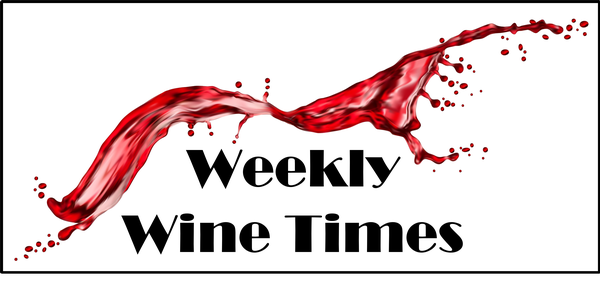 ---
Save the Date: Sip n Shop Sat April 22nd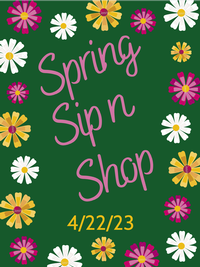 Grab your friends and come on by for wine, shopping, and fun in the sun! Email events@BentOakWinery.com if you would like to "showcase your wares" at the Sip n Shop. Hurry, there is only one booth left.
---
Wheelers for the Wounded Day: April 23rd

Join us in support of Wheelers For The Wounded - Texas.
Wheelers For The Wounded – Texas (WFTW-Texas) Main Event is an event put on expressly for wounded service members, from conflicts past and present, and their families. Supported by the off-road community in Texas, the backbone of WFTW-Texas, our heroes are afforded the opportunity to get out of their barracks and hospital rooms for a day of fun and adventure in the beautiful setting of the hill country of Texas. Our honored guests are treated to great food, activities and entertainment for all ages as well as the opportunity to ride is some of the biggest and baddest off-road vehicles in the world, on trails from mild to wild, guaranteed to provide enjoyment for children of all ages or thrill even the most battle hardened warrior.
You can find more information and make a donation at https://wftwtx.com/
---
Craft Night: Painting with Paper - Bluebonnets Monday April 24th
Everyone will receive a glass of wine, snacks, and a paper painting kit including instructions to take home.
Monday, April 24th. Doors open at 6:15. The class starts at 6:30 and goes until about 8:30 pm.
NOTE: $5 discount for members will display in the shopping cart. 48-hour cancellation policy.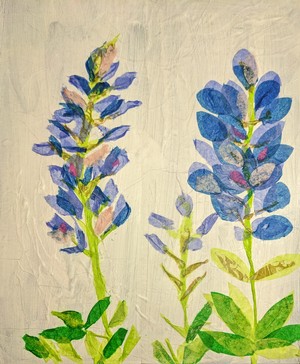 ---
Specials
Debbie is making one of her favorite salsas this week. Black Bean & Corn Salsa served with blue corn chips.
Food
Specials for Friday through Sunday:
$ 8 Debenezer's Black Bean & Corn Salsa with Chips
$12 Salsa & Chips with Wine Pairing
$15 Salsa & Chips with Reserve Wine Pairing
Wine
Tasting Room menu, glasses, and packages changed this week to correspond to the wines in the April Release.
Tasting Menu::
2021 Riesling TX (bottle retail $28)
2019 Blanc du Bois TX (bottle retail $28)
2019 Trebbiano TX (bottle retail $28)
2019 Sangiovese TX (bottle retail $36)
2018 Zinfandel CA (bottle retail $50)
Tastings:
$20 Tasting of the 5 wines above
Glasses:
$ 9 2021 Riesling TX (retail $12)
$ 9 2019 Sangiovese TX (retail $12)
$ 9 2019 Barbera TX (retail $12) - Wine of the Month
Packages:
$ 40 TX Do-Si-Do (retail $62): 2019 Blanc du Bois TX, 2019 Barbera TX
$ 45 Twin Gold (retail $70): 2019 Sangiovese, 2019 Sauvignon Blanc TX
$ 73 Zin to Win (retail $112): 2018 Zinfandel CA, 2019 Zinfandel Reserve CA
$110 Tasting Fab 5 (retail $170): 2021 Riesling TX, 2019 Blanc du Bois TX, 2019 Trebbiano TX, 2019 Sangiovese TX, 2018 Zinfandel CA
Wine of the Month: 2019 Barbera
Bottle $22 (retail $34) 35% discount
Case $240 (retail $408) 41% discount ($20 per bottle)
Barbera is a wonderful Italian varietal black grape that has found a home in the Texas High Plains, our Barbera grapes coming from Paka Vineyards in Brownfield, Texas.
Tasting Notes: Light tannins with notes of cherry and raspberry
Recommended Food Pairings: braised pork, lamb, and pizza.
Recipe of the Month: Outrageous Warm Chicken Nachos
Awards: Silver from 2021 San Antonio Stock Show & Rodeo International Wine Competition and Bronze from 2020 San Francisco International Wine Competition
---
Important Date(s) This Week
Wine Down Fridays (3:30-5:00): Jazz Daddies, April 21st
---
Reservations are recommended to ensure you get a table, but walk-ins are available on a first-come-first-served basis. Online ordering with contactless curbside pickup remains available.
WED-THU 1:00-7:00 PM
FRI 1:00-5:00 PM
We hope you find this email informative and we look forward to seeing you soon!
Cheers,
The Bent Oak Winery Team
Comments
Commenting has been turned off.