May 4, 2022 | Monthly Newsletter | Debbie Bruce
20220504 Get Bent Newsletter 2022-05
Busy Week at the Winery
Thursday, 5/5 - Cinco de Wineo - lots of "5" related specials on glasses, bottles and our normal food fare.
Saturday, 5/7: In honor of the Kentucky Derby, we are serving up a classic derby sandwich called a Hot Brown (typically an open-faced turkey, bacon, tomatoe with a smooth and creamy Mornay sauce on a slice of toasted bread). There are lots of variations like sliders, etc. but let's see what Chef Bryan's take is on this classic .
Kentucky Derby Day - ring toss game or spin to get your horse to watch and win. Do not have to be present to win but it is fun to watch in the Tasting Room. Post time is 5:57 pm CDT - book your reservation for that last seating to watch with us and get your prize immediately. (Please no back-to-back reservations today). For those of you who cannot make it to the Tasting Room, you can select your horse by spinning the wheel and recording the horse selected by the wheel via this form SPIN. If your horse wins you will receive a bottle of 2019 Blanc du Bois. Note: Only 1 spin per person please whether in the Tasting Room or online!
Pop Up Shop 3 pm to 6pm - Touchstone Crystal Jewelry & Balcones Soaps, handmade all-natural soaps made deep in the heart of Austin Texas and Touchstone Crystal jewelry by Swarovski. Stop by to pick up your Mother's Day gifts.
Sunday 5/8 - Mother's Day - The food special for Mom's Day is Lemon Curd Canapés (pronounced "can-a-PAYs") with Fresh Berry toppings.
Be sure to get your Reservations for one or all of these fun activities!
For those of you like me (Debenezer), who are less aware of the various culinary options here are some clarifications but honestly after reading them they seem the same to me especially Bruschetta and Crostini. LOL.
Bryan's Cooking Corner Educational Bites:
Bruschetta: From the Italian word 'bruscare' meaning 'to roast over coals'. The thin slices of this traditional garlic bread are made by rubbing slices of toasted bread with garlic cloves, then drizzling the bread with extra-virgin olive oil. They may be topped with a savory topping such as cheese, vegetables, meat or seafood.
Canapé: A canape is a type of hors d'oeuvre, or small, single-bite food, that is traditionally made with a base of a small piece of bread with some sort of topping.
Crostini: The Italian word means 'little toasts.' The thin slices of bread are toasted, drizzled with olive oil, and served warm. They may be topped with a savory, finely diced mixture such as cheese, vegetables, meat or seafood.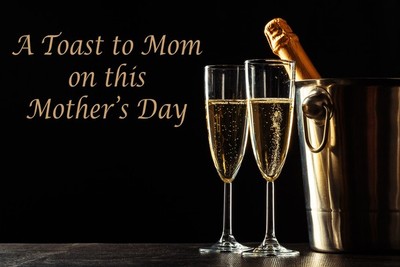 ---
Sugar Mama's Bakeshop Cupcake Pairing May 23rd
Don't wait until the last minute to get your ticket as we are about 70% sold out already for this unique wine pairing event with Sugar Mama's Bakeshop. A pairing of 5 of their delicious mini cupcakes with our award-winning wines. The Baker and Mr. Winemaker will discuss the shared and/or opposing qualities that make each of these pairings perfect:
2019 Texas Blanc du Bois - Coconut cake/passion fruit curd filling/cream cheese buttercream/topped with candy pineapple (Summer Feels)
2019 Texas Sauvignon Blanc - Lemon cake/champagne sabayon filling/juniper buttercream (French 75)
2019 Texas Cabernet Sauvignon - Chocolate cake/ chocolate buttercream (James Brown)
2018 California Cabernet Sauvignon - Chocolate cake/blackberry wine compote/wine buttercream (Catalina Wine Mixer)
2018 California Zinfandel Reserve - Red velvet cake /cream cheese buttercream (Angelina)
At the event, Sugar Mama's will be bringing along full-sized versions of their cupcakes for you to purchase and take home.
Get your ticket today as they are going fast at $30 members/$35 non-members!
---
April Wine Club Release Pick Up - Last 2 Weeks
Members: For those of you who still have not picked up your April Release Wine, you can pick up anytime in the Tasting Room or curbside during normal operating hours now through Sunday, May15th.
You can make a RESERVATION to visit the tasting room Wednesday through Saturday 1:00-7:00 PM and Sunday 12:30-5:00 PM.
Schedule a Curbside Pickup during normal curbside hours: Wednesday through Saturday 1:00-7:00 PM and Sunday 12:30-5:00 PM. You can schedule your pick up date and time by clicking PICK UP and remain in your car when you arrive in the parking lot. Call or text us at 512-673-8250 and we will deliver your order to your car.
---
SPECIALS
We'll get you ready for the busy week of Cinco de Wineo, Kentucky Derby, and Mother's Day - come on it and have some fun!!
Food
Specials for Friday & Saturday:
$8 Hot Brown Sandwich
$12 Hot Brown Sandwich with Wine Pairing
Specials for Monther's Day Sunday:
$8 Lemon Curd Canapés with fresh berry toppings
$12 Canapés with Wine Pairing
Wine
Glass specials changed and added one new package. Plus Thursday only bottle specials.
Tasting Menu::
2019 Blanc du Bois TX (NEW RELEASE) (3 Gold, 4 Silver, 2 Bronze) (bottle retail $28)
2018 Trebbiano TX (3 Bronze) (bottle retail $28)
2019 Sauvignon Blanc TX (4 Gold, 4 Silver, 2 Bronze) (bottle retail $34)
2019 Sangiovese TX (2 Gold, 3 Silver, 4 Bronze) (bottle retail $36)
2018 Zinfandel CA (2 Gold, 2 Silver, 1 Bronze) (bottle retail $50)
Tastings:
$20 Tasting with a Logo Glass
$15 Tasting without a Logo Glass
Glasses:
$9 2019 Sauvignon Blanc TX (retail $12) - (Thursday only $5)
$9 2018 Zinfandel CA (retail $12) - (Thursday only $5)
Bottles: Thursday only - extra 5% off
Packages:
$49 Twin Gold (retail $70) (aka "Quinella"): 19 Sangiovese and 19 Sauvignon Blanc
$68 Double Gold (retail $98) (aka "Exacta"): 18 Pinot Noir Reserve and 19 TX Viognier
$130 Reserve Trio (retail $184) (aka "Trifecta"): CAL Reserve 2018s: Cab, Pinot Noir, and Zin
$123 Tasting Fab 5 (retail $176) (aka "Pick 5"): 19 Blanc du Bois TX, 18 Trebbiano TX, 19 Sauvignon Blanc TX, 19 Sangiovese TX, 18 Zinfandel CA
---
Virtual Happy Hour This Week @ 5 pm Friday!
Mr. Winemaker will be discussing the hybrid varietal
Blanc du Bois
---
Upcoming Dates
Check out these important dates!
Smooth Jazz Sunday (2:00-4:45):
June 5th, Rodney Howell
Wine Down Fridays (3:30-6:30):
May 6th, Heath Ham
May 13th, Trevor Helt
May 20th, Ella Reid
May 27th, Jazz Daddies
Cupcake & Wine Pairing Event May 23rd (6:30-8:30 PM)
Private Party May 26th (7:30-9:30 PM)
2022 Wine Club Release Pick Up Parties:
Q3 - July 9th-10th
Q4 - October 29th-30th
---
Reservations are recommended to ensure you get a table. Online ordering with contactless curbside pickup remains available.
WED-SAT 1:00-7:00 PM
SUN 12:30-5:00 PM
We hope you find this email informative and we look forward to seeing you soon!
Cheers,
The Bent Oak Winery Team
Comments
Commenting has been turned off.