April 13, 2022 | Weekly News | Debbie Bruce
20220413 Weekly News Splash
---
Tasting Room Closed Easter Sunday
The Tasting Room will be closed on Sunday as our team celebrates Easter with our families. We hope you have a wonderful holiday and don't forget to pick up wine for dinner! We have several wine package selections below that are the perfect pairings for your Easter dinner!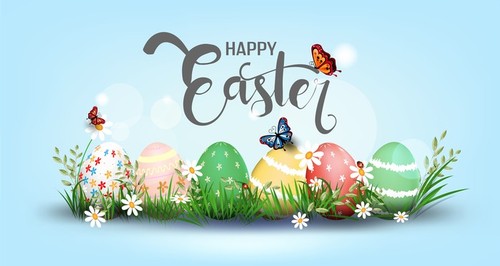 ---
April Wine Club Release & Pickup Party
Members: If you were not able to make one of our pick up parties last weekend, you can pick up anytime in the Tasting Room or curbside during normal operating hours now through Sunday, May15th.
You can make a RESERVATION to visit the tasting room Wednesday through Saturday 1:00-7:00 PM and Sunday 12:30-5:00 PM.
Schedule a Curbside Pickup during normal curbside hours: Wednesday through Saturday 1:00-7:00 PM and Sunday 12:30-5:00 PM. You can schedule your pick up date and time by clicking PICK UP and remain in your car when you arrive in the parking lot. Call or text us at 512-673-8250 and we will deliver your order to your car.
---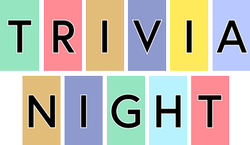 Back by popular demand! BOW-Wow Trivia Night is on Monday, April 18th, 6:30 to 8:30 PM. Grab your friends to form a team or join up with a group and make new friends! We will have some wine questions thrown in with various general category questions. Get your tickets today as they will go quickly!
---
SPECIALS
Sister Winemaker is at it again this week with one of her popular Gourmet Ham Sandwich recipes. She'll be cooking the spiral ham with cherry preserves, a little brown sugar, mustard, balsamic vinegar, and fresh thyme on a potato roll with a bag of chips on the side. Wow! Doesn't that sound yummy?!
Food
Specials for Friday, Saturday, & Monday-Trivia Night:
$8 Cherry-Glazed Ham Sandwich with Chips
$12 Ham Sandwich with Wine Pairing
Wine
No changes this week!
Tasting Menu::
2019 Blanc du Bois TX (NEW RELEASE) (bottle retail $28)
2018 Trebbiano TX (3 Bronze) (bottle retail $28)
2019 Sauvignon Blanc TX (4 Gold, 4 Silver, 2 Bronze) (bottle retail $34)
2019 Sangiovese TX (2 Gold, 3 Silver, 4 Bronze) (bottle retail $36)
2018 Zinfandel CA (2 Gold, 2 Silver, 1 Bronze) (bottle retail $50)
Tastings:
$20 Tasting with a Logo Glass
$15 Tasting without a Logo Glass
Glasses:
$9 2019 Blanc du Bois TX
$9 2018 Zinfandel CA
Bottles: none
Packages:
$70 Easter Lamb Dinner 2-Pack (retail $100): 18 Chardonnay and 18 Zinfandel Reserve
$75 Easter Ham Dinner 2-Pack (retail $106): 18 Pinot Noir Reserve and 19 Viognier CA
$123 Tasting Fab 5 (retail $176): 19 Blanc du Bois TX, 18 Trebbiano TX, 19 Sauvignon Blanc TX, 19 Sangiovese TX, 18 Zinfandel CA
$135 Bunny Hop 4-Pack (retail $192): 18 Lone Star Cuvee, 18 Pinot Noir Reserve, 18 Viognier TX, 18 Zinfandel
---
Spring Fling April 30th
Save the date for an afternoon of fun in the sun! We will host a mini-Sip n Shop plus our kids will be washing cars out back for our first Sip n Shine. So far we have identified Ring Toss and Cornhole for games, but working on a few more fun activities! Stay tuned as we nail down all of our Spring Fling activities for April 30th.
---
Virtual Happy Hour This Week @ 5 pm Friday!
Mr. Winemaker will be discussing Zinfandel.
---
Upcoming Dates
Check out these important dates!
Smooth Jazz Sunday (2:00-4:45):
May 1st, Rodney Howell
Wine Down Fridays (3:30-6:30):
April 15th, Anthony Basini
April 22nd, Mitch Chandler
April 29th, Angela Banks
BOW-Wow Trivia April 18th (6:30-8:30 PM)
Spring Fling April 30th (1:00-6:00 PM)
2022 Wine Club Release Pick Up Parties:
Q3 - July 9th-10th
Q4 - October 29th-30th
---
Reservations are recommended to ensure you get a table. Online ordering with contactless curbside pickup remains available.
WED-SAT 1:00-7:00 PM
SUN 12:30-5:00 PM
We hope you find this email informative and we look forward to seeing you soon!
Cheers,
The Bent Oak Winery Team
Comments
Commenting has been turned off.