March 16, 2022 | Weekly News | Debbie Bruce
20220316 Weekly News Splash
April Wine Club Release & Pickup Announced
Club members should have received an email this morning explaining the wines being released and the multiple pickup party options. If you are a wine club member, and have not received an email, please let us know.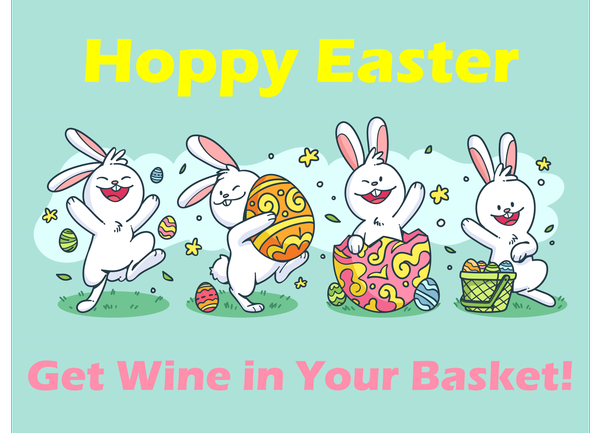 Here are some important dates:
Sunday, April 3rd - last day to make changes for the release
Monday, April 4th - credit cards are charged
Wednesday, April 6th - begin pick ups in the Tasting Room
Pick Up Party Options - get your tickets (limit of 2 per membership) to one of the outside parties below:
Saturday, April 9th, 1:00 to 2:30 Pick Up Party #1
Saturday, April 9th, 3:00 to 4:30 Pick Up Party #2
Sunday, April 10th, 1:00 to 2:30 Pick Up Party #3
Sunday, April 10th, 3:00 to 4:30 Pick Up Party #4
---
March Madness
We set up an online Men's NCAA Bracket Pool at RunYourPool named 'Bent Oak Winery March Madness.' Get in on all the fun by completing your own bracket, following the progress of your bracket, and getting a chance to win wine, food, and/or merchandise. Enter Your Picks Today
Points values increase as the tournament progresses, as follows:
First Four = Play-in games are not included or scored
First Round = 1 point
Second Round = 2 points
Sweet 16 = 4 points
Elite 8 = 8 points
Final Four = 16 points
Championship = 32 points
Deadline to enter your bracket is March 17th 11:15 CDT.
---
SPECIALS
Sister Winemaker is continuing the Irish spirit this weekend with her Beef & Guinness Irish Stew.
Food
Specials for Friday through Sunday:
$8 Beef & Guinness Irish Stew
$12 Irish Stew with Wine Pairing
Wine
No changes this week.
Tasting Menu::
2018 Chardonnay CA (2 Silver, 3 Bronze) (bottle retail $40)
2018 Roussanne TX (2 Silver, 1 Bronze) (bottle retail $32)
2018 Viognier TX (1 Gold, 2 Silver, 2 Bronze) (bottle retail $34)
2019 Dolcetto TX (1 Gold, 5 Silver, 4 Bronze) (bottle retail $32)
2018 Cabernet Sauvignon CA (1 Gold, 2 Silver, 2 Bronze) (bottle retail $62)
Tastings:
$20 Tasting with a Logo Glass
$15 Tasting without a Logo Glass
Glasses:
$9 2018 Viognier TX
$9 2019 Dolcetto TX
Bottles: none
Packages:
$45 TX 2 Step (retail $64): 18 Roussanne and 19 Dolcetto
$66 All White All White All White (retail $94): 18 Roussanne, 18 Trebbiano, 18 Viognier TX
$140 Tasting Fab 5 (retail $200): 18 Chardonnay, 18 Roussanne, 18 Viognier TX, 19 Dolcetto, 18 Cabernet Sauvignon CA
---
Spring Fling April 30th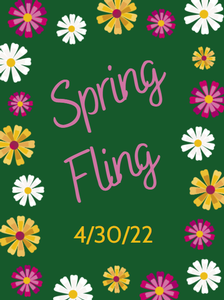 Save the date for an afternoon of fun in the sun! We will host a mini-Sip n Shop plus our kids will be washing cars out back for our first Sip n Shine. And we are thinking about having a few outside games to play, as well, like the ring toss on bottles (since we might be able to find one or two). Stay tuned as we nail down all of our fun activities for April 30th.
For those of you interested in having one of the two remaining booths at the Sip n Shop, click HERE to reserve your 10 x 10 spot.
Booth $30
48-hour cancellation policy
---
Virtual Happy Hour This Week @ 5 pm Friday!
Mr. Winemaker will be discussing Cabernet Sauvignon
---
Upcoming Dates
Check out these important dates!
Smooth Jazz Sunday (2:00-4:45):
April 3rd, Rodney Howell
Wine Down Fridays (3:30-6:30):
March 18th, Mitch Chandler
March 25th, Joey Kipfer
Spring Fling April 30th (1:00-6:00)
2022 Wine Club Release Pick Up Parties:
Q2 - April 9th-10th
Q3 - July 9th-10th
Q4 - October 29th-30th
---
Reservations are recommended and online ordering with contactless curbside pickup remains available.
WED-SAT 1:00-7:00 PM
SUN 12:30-5:00 PM
We hope you find this email informative and we look forward to seeing you soon!
Cheers,
The Bent Oak Winery Team
Comments
Commenting has been turned off.