February 2, 2022 | Monthly Newsletter | Debbie Bruce
20220202 Get Bent Newsletter 2022-02
Travis & Williamson Counties are both reporting COVID-19 Community Spread at their highest levels. Please wear a mask until your order is taken and anytime you leave the table.
---
WINE & PAINTING EVENT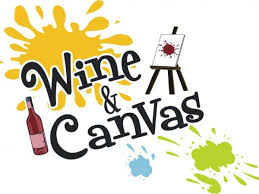 Join us on Monday, February 21st at 6:30 for our first event of the year. Wine club member, Zenovia DeCuir, returns with instruction as you paint on canvas while sipping some Bent Oak wine. Limited to the first 30 people! Get your tickets HERE!
Members $45/Non-members $50
48-hour cancellation policy
---
SPECIALS
Food
Specials for Friday through Sunday:
$ 6 Bread with olive oil & dipping spices
$10 Bread and dipping oil with Wine Pairing
Wine
No changes this week.
Tasting Menu::
2018 Chardonnay CA (2 Silver, 3 Bronze) (bottle retail $34)
2018 Roussanne TX (2 Silver, 1 Bronze) (bottle retail $26)
2019 Cabernet Sauvignon TX (None Yet!) (bottle retail $38)
2019 Petit Verdot TX (None Yet!) (bottle retail $34)
2018 Cabernet Sauvignon CA (1 Gold, 2 Silver, 2 Bronze) (bottle retail $52)
Glasses:
$7 2018 Chardonnay CA
$7 2019 Petit Verdot TX (new release)
Bottles: none
Packages:
$45 2V Wine Therapy (retail $64): 19 Petit Verdot and 19 TX Viognier
$130 Tasting Fab 5 (retail $184): 18 Chardonnay, 18 Roussanne, 19 Cabernet Sauvignon TX, 19 Petit Verdot, 18 Cabernet Sauvignon CA
---
January Wine Club Pick ups
Pick up your wines in the Tasting Room (Bldg 2B) between now and Sunday, March 6th:
You can make a RESERVATION to visit the tasting room Wednesday through Saturday 1:00-7:00 PM and Sunday 12:30-5:00 PM.
Schedule a Curbside Pickup during normal curbside hours: Sunday through Tuesday 1:00-5:00 PM or Wednesday through Saturday 1:00-7:00PM. You can schedule your pick up date and time by clicking PICK UP and remain in your car when you arrive in the parking lot. Call or text us at 512-673-8250 and we will deliver your order to your car.
---
No Virtual Happy Hour This Week!
We'll be back in a few weeks with education and fun!
---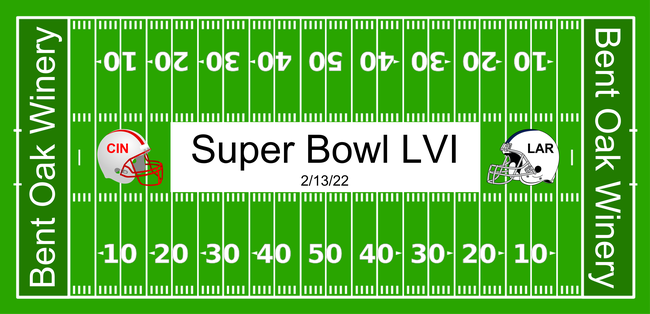 The Super Bowl Match Up is Set!
The Conference Championship games were exciting and we ended with a 5 way tie. Natasha Cervantes won the tiebreaker and a bottle of 2018 TX Viognier. Tasha, please stop by the tasting room to pick up your bottle of wine!
The Super Bowl will be in 2 weeks on Sunday February 13th. Get your entry in for a chance to win a bottle of 2018 CA Zinfandel Reserve.
Bent Oak Winery NFL You Pick 'Em Game
Next week we will have a Super Bowl squares game to play, too, so stay tuned!
---
Upcoming Dates
Check out these important dates!
Smooth Jazz Sunday (2:00-5:00):
February 6th, Rodney Howell
Wine Down Fridays (3:30-6:30):
February 4th, Heath Ham
February 11th, Joel Rapaport
February 18th, Ella Reid
February 25th, Jazz Daddies
---
Reservations are recommended and online ordering with contactless curbside pickup remains available.
WED-SAT 1:00-7:00 PM
SUN 12:30-5:00 PM
We hope you find this email informative and we look forward to seeing you soon!
Cheers,
The Bent Oak Winery Team
Comments
Commenting has been turned off.