May 5, 2021 | Monthly Newsletter | Debbie Bruce
20210505 Get Bent Newsletter Volume 2021-05
It is great to hear that more and more of you are getting your vaccinations! As more of our team, members, guests, and the general population get vaccinated, we can move to 100% occupany and normal operations. We invite you to travel, with us, on the Road to Normalcy and your feedback is very much appreciated!
1. COMPLETED: Return of the pick up party with the April Wine Club Release! While not one big party, we think our small mini-parties were a great first step down the Road to Normalcy. And, it seems, the majority of folks liked the smaller, more intimate, parties. We enjoyed this format very much as they gave us an opportunity to spend more time with you and not be running around with our hair on fire! We will plan for the June release to also be multiple parties so stay tuned for mid-June party announcements.
2. COMPLETED: Starting this week, all reservations will be for an hour and 15 minutes - thereby increasing our tasting room hours - and we will keep the 15 minutes in between in order to clean and sanitize while limiting close contact. (Note: we are still not allowing additional chairs to be added to tables.)
Wednesday through Saturday 1:00-7:00:
1:00 - 2:15 pm
2:30 - 3:45 pm
4:00 - 5:15 pm
5:30 - 6:45 pm
Sunday 12:30-5:00:
12:30 - 1:45 pm
02:00 - 3:15 pm
03:30 - 4:45 pm
3. COMPLETED: Starting this week, we will require a deposit for multiple tables booked in the same reservation period. We have had quite a few no-shows of late which resulted in the tables not being able to be reserved or used by others. If you reserve more than one table, a small deposit will be required that will be 100% applied to your order. You can cancel up to 24 hrs in advance for a full refund.
4. COMPLETED: Walk-ins will now be allowed on a first-come-first-served basis. For each reservation time frame, we will have 3 tables available for walk-ins. This will increase our maximum occupancy to 75% (from 50%) but reservations are still recommended to ensure that you get a table. Remember: still no back-to-back reservations.
5. IN PROCESS: We are evaluating bringing back Bent Oak-sponsored events and private parties in the near future.
As you can see from our plan above, we are carefully making our way down the Road to Normalcy. We are evaluating local trends, your feedback, and CDC guidance every month and will update you in each of the monthly newsletters.
---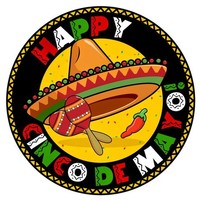 SPECIALS
Food
We will bookend the week with two special days. On Wednesday, join us to celebrate Cinco de Mayo then we will end the week with Mother's Day. Chef Bryan will be making his famous barbacoa street tacos for Wednesday and of course we will feature the Tempranillo! We will celebrate Mom's Day with mini-quiches and fruit served with our Cuvee and maybe Mimosa's too! We will have all of our bases covered this week with the different menus! Come check out both of our menus this week!
Specials for Wednesday Only:
$ 6 Barbacoa Street Tacos
$10 Tacos with Wine Pairing
Specials for Friday through Sunday:
$ 6 Quiche and Fruit
$10 Quiche with Wine Pairing
Your two favorites from Audrey and Marilee are available again this week while supplies last:
$ 5 Sister Winemaker's Bag of Sweet and Spicy Pecans
$10 Mrs. Winemaker's 8 oz jar of Jalapeño Jelly ($7 for the 6 oz jar)
Wine
No changes to the tasting menu this week! But we did change our glass and bottles specials for the respective holidays!
Tasting Menu:
2018 Blanc du Bois TX
2019 Sauvignon Blanc TX High Plains
2019 Rosé TX High Plains
2018 Pinot Noir Reserve CA Russian River Valley
2019 Tempranillo TX High Plains
Glasses:
Wednesday Through Thursday
$5 2019 Sauvignon Blanc TX High Plains (retail $10)
$5 2019 Tempranillo TX High Plains (retail $10)
Friday through Sunday
$5 2019 Sauvignon Blanc TX High Plains (retail $10)
$5 2019 Tempranillo TX High Plains (retail $10)
$5 2018 Lone Star Cuvée TX High Plains (retail $10)
Bottles:
$19 2019 Sauvignon Blanc TX High Plains (retail $28)
$22 2019 Tempranillo TX High Plains (retail $32)
$26 2018 Lone Star Cuvée TX High Plains (retail $38)
Packages:
$39 Sauv Blanc Twosome: 2018 & 2019 Sauvignon Blanc (retail $56)
$50 All White All White All White: 2018 Roussanne TX High Plains, 2018 Trebbiano TX High Plains, and 2018 Viognier TX High Plains (retail $78)
$57 Zin to Win: 2018 Zin and 2018 Zin Reserve (retail $92)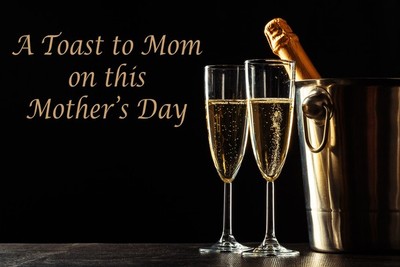 ---
April Wine Club Pick Ups Outstanding
If you have not picked up your release yet you have until May 23rd to pick up your wine during our normal business hours either by reservation or curbside pick up. Get your wine ASAP so you can enjoy our gold medal winners 2019 Sauvignon Blanc and Tempranillo!
---
Run for the Rosés
Congratulations to the 10 people who were lucky enough to get Medina Spirit with the Kentucky Derby spin! Not only did they have a great time seeing their horse race to the finish line, but they also won a bottle of Rosé. We hope everyone enjoyed the spin-to-win and we look forward to our next exciting Tasting Room event!
---
No Virtual Happy Hour This Week!
Join us in a week or so for another virtural happy hour. We'll be doing something fun!
---
Upcoming Dates
Check out these important dates:
May 7th, Friday Music: Heath Ham
May 14th, Friday Music: Trevor Helt
May 21th, Friday Music: Cara Elizabeth
---
As noted above, the Tasting Room is open at 75% capacity, reservations are recommended due to limited space, and online ordering with contactless curbside pickup remains available. Reminder: For your safety and ours (we will be wearing our masks) we ask that you wear a mask until your order is taken and then any time you leave the table.
MON - TUE 1:00-5:00 PM are curbside only
WED - SAT 1:00-7:00 PM
SUN 12:30-5:00 PM
We hope you find this email informative and we look forward to seeing you soon!
Cheers,
The Bent Oak Winery Team
Comments
Commenting has been turned off.