April 28, 2021 | Weekly News | Debbie Bruce
20210428 Weekly News Splash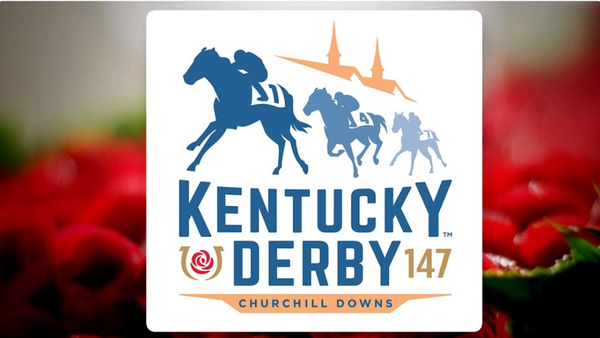 SPECIALS
Food
In honor of the Kentucky Derby, Sister Winemaker is again making gourmet ham sandwiches but this time with a bourbon, honey, and mustard glaze. While it is not exactly the same as being at the Twin Spires, we will have some Derby flavors as we watch the race. Join us in the Tasting Room for the Run for the Rosés. Spin to select your Derby (and bottle of Rosé) winner. For those of you who cannot make it to the Tasting Room, you can select your horse by spinning the wheel and recording the horse selected by the wheel via this SPIN. If your horse wins you will receive a bottle of Rosé. Note: Only 1 spin per person please!
Specials for Friday through Sunday:
$ 6 Bourbon Glazed Ham Sandwich served with chips
$10 Sandwich with Wine Pairing
Your two favorites from Audrey and Marilee are available again this week while supplies last:
$ 5 Sister Winemaker's Bag of Sweet and Spicy Pecans
$10 Mrs. Winemaker's 8 oz jar of Jalapeño Jelly ($7 for the 6 oz jar)
Wine
No changes to the tasting menu this week! But we do have one more package: Sauvignon Blanc Twosome (2018 & 2019) for $39 (retails for $56).
Tasting Menu:
2018 Blanc du Bois TX
2019 Sauvignon Blanc TX High Plains
2019 Rosé TX High Plains
2018 Pinot Noir Reserve CA Russian River Valley
2019 Tempranillo TX High Plains
Glasses:
$7 2019 Rosé TX High Plains (retail $10) - (Saturday only $5)
$10 2018 Pinot Noir Reserve CA Russian River Valley (retail $15)
Bottles:
$15 2019 Rosé TX High Plains (retail $24) - (Saturday only $14)
$36 2018 Pinot Noir Reserve CA Russian River Valley (retail $52)
Packages:
$39 Sauv Blanc Twosome: 2018 & 2019 Sauvignon Blanc (retail $56)
$50 All White All White All White: 2018 Roussanne TX High Plains, 2018 Trebbiano TX High Plains, and 2018 Viognier TX High Plains (retail $78)
$57 Zin to Win: 2018 Zin and 2018 Zin Reserve (retail $92)
---
April Wine Club Pick Ups Outstanding
We hope all that attended one of the pick up parties last weekend had a good time. We liked the multiple party concept and hope you did, too. Here is a little survey to let us know your thoughts. SURVEY
About 50% of you picked up your wine. The rest of you have until May 23rd to pick up your wine during our normal business hours either by reservation or curbside pick up. Get your wine ASAP so you can enjoy our gold medal winners 2019 Sauvignon Blanc and Tempranillo!
---
No Virtual Happy Hour This Week!
Join us in a few weeks for another virtural happy hour. We'll be doing something fun!
---
Upcoming Dates
Check out these important dates:
April 30th, Friday Music: Heath Ham
May 7th, Friday Music: Heath Ham
May 14th, Friday Music: Trevor Helt
May 21th, Friday Music: Cara Elizabeth
---
The Tasting Room is open by reservation only - we have limited room for walk-ups - and online ordering with contactless curbside pickup remains available. Reminder: For your safety and ours, we will be wearing our masks, and ask that you do to until seated.
SUN - TUE 1:00-5:00 PM
MON & TUE are curbside only
WED - SAT 2:00-7:00 PM
We hope you find this email informative and we look forward to seeing you soon!
Cheers,
The Bent Oak Winery Team
Comments
Commenting has been turned off.