September 3, 2020 | Debbie Bruce
20200903 Get Bent Newsletter Volume 2020-09

News You Can Use
The tasting room is open by reservation only - we cannot accept walk-ups - and curbside pickup continues.<
First off - A huge thank you for those who made reservations and those that continue to take advantage of our curbside service. With your help, and ordering some great food, we are able to continue to operate at a limited capacity. We know its a bit different, ordering food with wine consumed on premise, but with your help it is working.
For those of you who have not made a reservation yet here is what to expect. TABC will only allow wineries to open if they can operate as restaurants (very strict guidelines and wine sales muct be no more than 49% of the total). Besides qualifying as a restaurant, we have to adhere to the COVID-19 restrictions of 50% tasting room occupancy and maintain all of the protocols we had in place to keep our customers and team safe. More information on this is below (see 51% rule)
On another good note, Bent Oak is in the press and they are loving our Texas Cab! Check it out at this article: New Braunfels Herald-Zeitung
Reminder: We are closed on Labor Day, Monday, September 7th. We hope you have a safe and happy Labor Day! Don't forget to stock up on Bent Oak Wine!
---
Specials for the Week
WINE with FOOD or MERCHANDISE
$6 Grilled Beer Brat with Sauerkraut, Onions, & Mustard on a Bun w/Chips
$10 Brat & Wine Pairing AKA Mr. & Mrs. Winemakers Wisconsin Beer Brat meets TX wine - Brat above paired with Rosé
$12 Member/$15 Non-member Glass with Hummus Plate, Spirals, or Corkscrew
$35 Texas Bottle with Charcuterie Plate or Tumbler
$50 California Bottle with Bent-O-Box or Aerating Pourer (not Chirpy)
ALA CARTE GLASSES requires an additional food purchase:

$7 – 2018 Blanc du Bois (retail $10)
$7 – 2018 Barbera (retail $10)
WINE TO GO or ALA CARTE in the Tasting Room
No changes for this week. We are still featuring our whites to help you cool off during these last days of summer! See below or check our specials on the WEBSITE or BLOG in case you delete this email. The website link will take you directly to the Gifts and Wine Packages page. Don't forget you can purchase gift certificates which can be used at any time in the future.
BOTTLES:
$14 – 2018 Blanc du Bois (retail $24)
$16 – 2018 Roussanne (retail $26)
$18 – 2018 TX Viognier (retail $28)
$16 – 2018 Barbera (retail $26)
$22 – 2018 Petit Verdot (Retail $32)
PACKAGES or CASES:
$27 Rosé & Red Tumbler - 2019 Rosé (retail $44) - the perfect gift for the Kentucky Derby Fan
$45 Texas 3-Blanc Sisters - 2018's Blanc du Bois, Chenin Blanc, Sauv Blanc (retail $76)
$$75 Reds Anyone? - 2017 Cab Reserve and 2018 Dolcetto & Mourvedre (retail $106)
$300 Case of 2017 Zin Reserve (retail $600)
$399 Case of 2017 Cab Reserve (retail $624)
Case discounts for wines not on special (any 12 bottles or more):
Members get an extra 5% above their club discount
Non Members get 10% off
Don't forget about the free shipping for members and $5 shipping for non-members each with no minimum order requirements.
---
Virtual Happy Hour - Friday 5 to 6 PM Central
Password is K!Derby
That's KYDerby with an ! (exclamation mark)
This is the only place you will find the password as we cannot post it online due to the hackers.
John will be providing a 2020 Harvest update then will be discussing the characteristics of our 2018 Rosé wine in honor of the running of the roses on Saturday. Lastly, we will be conducting a Spin for the Kentucky Derby winner. We will have a spin for each of you on Zoom. On Saturday evening or Sunday morning, we will announce the winners of those whose spin resulted in the name of the Kentucky Derby winner. Each of you will receive a coupon for the food & wine special for the week you are visiting the Tasting Room. If you are a winner but live out of state, you will receive a Bent Oak Wine Bottle Opener or a Tumbler that will be shipped with your next shipment.
---
Save the Dates
Remaining Wine Club Release date for 2020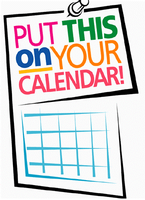 October 19th - 4th 2020 Wine Club Release - credit cards processed on the 19th. Unfortunately no pick up party! You will pick up your release wines outside of 18B as follows:

October 24th

6-Bottle Club & Top Dog 11:00 to 1:00
2-Bottle Club (Last Names begins with A-M) 1:00 to 5:00

October 25th

6-Bottle Club & Top Dog 11:00 to 1:00
2-Bottle Club (Last Names begins with N-Z) 1:00 to 5:00

October 31st

3-Bottle Club 11:00 to 5:00
Any club member who has not picked up yet can come this date

November 1st

4-Bottle Club 11:00 to 5:00
Any club member who has not picked up yet can come this date
2021 Draft Schedule for Wine Club Release Pickup Parties
January 24th - 1st 2021 Wine Club Release
April 25th - 2nd 2021 Wine Club Release
June 13th - 3rd 2021 Wine Club Release
October 24th - 4th 2021 Wine Club Release
We are exloring the possibilites of having a few events this fall such as the "Sip & Shop" and a Fall Craft Night to name a few. Stay tuned for more information in this space.
---
Curbside Pick Up Continues
Place your orders online 24x7 then pick up your wine during curbside hours. Please indicate in the special instructions the approximate date and time you will be picking up so we will have everything ready for you in advance. Curbside hours:
Thursday and Friday 2:00 PM to 6:00 PM
Saturday and Sunday 1:00 PM to 5:00 PM
For your safety and ours, please remain in your car when you arrive in the parking lot then call or text us at 512-673-8250 and we will deliver your order to your car. Pop the trunk or open your back door then return to your seat. Our team will place the wine in your car while maintaining the 6-foot social distancing space. Thank you for helping to keep all of us safe!
Note that we only monitor the hotline during the above business hours.
---
51% Rule
What does that mean to you specifically?
We are offering both 1-hour and 1-hour & 15 minute reservations
Continuing reduced hours in the short run as we evaluate our ability to safely serve you
3 Seatings per Day:

The 1st timeslot is for 1 hour
2nd and 3rd timeslots are 1 hour & 15 minutes
Each time slot allows our team just 15 minutes for cleaning and sanitizing so we really need folks to clear the area on time
Get your reservation today by clicking on the following link RESERVATION

Wine tastings DO NOT count in the % calculations thus no additional purchase is required (don't ask - it's a crazy rule!)
Additional glass or bottle, food, and merchandise combinations are on the menu to make it easy to meet the required order percentages. All great deals!
Per the TABC guidelines, we have had to suspend complimentary member glasses. You would need to purchase food, merchandise, or gift certificates of greater value than the "value" of the glass of wine and, temporarily, we would need to charge for the glass of wine. Our suggestion is take advantage of one of the two bullets directly above.
Your total order needs to meet the % requirements (excluding any tastings and bottles to go) each time you visit in order for us to remain open. We are subject to close audit by TABC.
---
We hope you find this email informative and we look forward to seeing you soon!
Cheers,
The Bent Oak Winery Team
Comments
Commenting has been turned off.