August 6, 2020 | Monthly Newsletter | Debbie Bruce
20200806 Get Bent Newsletter Volume 2020-08

News You Can Use
We thank you all for your continued support while we remain in a Curbside Pickup only service mode per the Governor's Covid-19 closure on Wineries, Breweries, Distilleries, bars and nightclubs. We continue to work with our winery associations to message the Governor and taskforce on the particular differences of our business model versus bars and nightclubs and will keep you posted on any positive developments. Our winery activities continue, though:
We are evaluating a new TABC ruling for wine producers on how to calculate the 51% rule which may allow us to open the tasting room and be treated like a restaurant instead of a bar. We are completing our final analysis, then will submit our affadavit for approval by the TABC. However, this means we will have to step up merchandise, food, and other non-wine purchases to allow us to keep the tasting room open. We are exploring our options on how we accomplish the non-wine sales to keep our "on premise consumed" wine sales below the 51%. Stay tuned to this space!
We will be giving Calvin a proper send off as he heads to Texas Tech on Aug 15th. We are going to miss him in the kitchen and as a cellar rat!
Tasting Room CLOSED
and Curbside Pick Up Continues
Place your orders online 24x7 then pick up your wine during curbside hours. Please indicate in the special instructions the approximate date and time you will be picking up so we will have everything ready for you in advance. Curbside hours:
Thursday and Friday 2:00 PM to 6:00 PM
Saturday and Sunday 1:00 PM to 5:00 PM
For your safety and ours, please remain in your car when you arrive in the parking lot then call or text us at 512-673-8250 and we will deliver your order to your car. Pop the trunk or open your back door then return to your seat. Our team will place the wine in your car while maintaining the 6-foot social distancing space. Thank you for helping to keep all of us safe!
Note that we only monitor the hotline during the above business hours.
Specials for the Week
100 degree heat and the dog days of summer remind us it is time to break out the pool pounders if you haven't already! We have options for the red drinkers too: Texas Viognier, Rosé, or a chilled red such as Dolcetto or Mourvedre. See below or check our specials on the WEBSITE or BLOG in case you delete this email. The website link will take you directly to the Gifts and Wine Packages page. Don't forget you can purchase gift certificates which can be used at any time in the future.
BOTTLES:
$15 2019 Rosé (retail $24)
$16 2018 Dolcetto (retail $26)
$18 2018 TX Viognier (retail $28)
$21 2018 Chardonnay (retail $34)
$34 2017 Zin Reserve (retail $50)
PACKAGES or CASES:
$27 Rosé & Red Tumbler - 2019 Rosé (retail $44)
$38 Chardonnay & Aerating Pourer - 2018 Chardonnay (retail $63)
$45 Texas 3-Blanc Sisters - 2018's Blanc du Bois, Chenin Blanc, Sauv Blanc (retail $76)
$50 All White / All White / All White - 2018 Roussanne, Trebbiano, and TX Viognier (retail $78)
$90 Reserve Trio - 2017 CA Cab, Zin Reserve and 2018 Pinot Noir (retail $154)
$300 Case of 2017 Zin Reserve (retail $600)
$399 Case of 2017 Cab Reserve (retail $624)
Case discounts for wines not on special (any 12 bottles or more):
Members get an extra 5% above their club discount
Non Members get 10% off
Don't forget about the free shipping for members and $5 shipping for non-members each with no minimum order requirements.
---
Virtual Happy Hour - Friday 5 to 6 PM Central
This is the only place you will find the password as we cannot post it online due to the hackers.
John will be providing a COVID-19 update then discussing the characteristics of the Chardonnay grape in honor of the National White Wine Day that was on Tuesday. The California Chardonnay is on special this week so make sure you have an open bottle ready to taste with John.
---
Save the Dates
Remaining Wine Club Release Pickup Party date for 2020.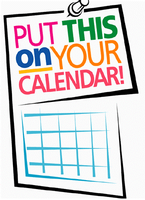 October 25th - 4th 2020 Wine Club Release - Big Fat Greek Pickup Party (Hopefully we will have a party!)
2021 Draft Schedule for Wine Club Release Pickup Parties
January 24th - 1st 2021 Wine Club Release
April 25th - 2nd 2021 Wine Club Release
June 13th - 3rd 2021 Wine Club Release
October 24th - 4th 2021 Wine Club Release
---
We hope you find this email informative and we look forward to seeing you soon!
Cheers,
The Bent Oak Winery Team
Comments
Commenting has been turned off.