June 26, 2020 | Weekly News | Debbie Bruce
20200626 Weekly Covid-19 Curbside News - Tasting Room Closed/Curbside Open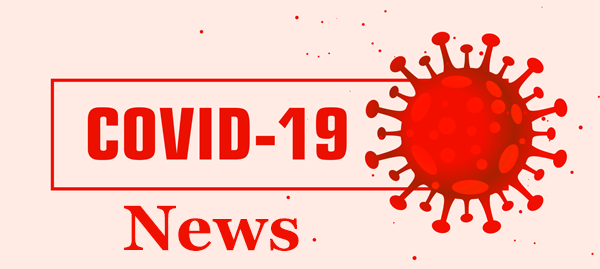 Hi //FirstName//,
Due to the spike in COVID-19 hospitalization rates, the Governor ordered us (really all Bars, Taprooms, and Tasting Rooms across Texas), to close our Tasting Room as of Noon today. While it is frustrating to be lumped in with a handful of businesses who put profits above the health of team members and customers, with the spike of hospitalizations, it was inevitable that the State would have to take action. Wash your hands, maintain social distance, stay at home if you don't need to be out, and for crying out loud, Wear Your Masks!!!
Tasting Room CLOSED
Curbside Pick Up Continues
Place your orders online 24x7, or call our special hotline 512-673-8250 during curbside hours, then pick up your wine. Please indicate in the special instructions the approximate date and time you will be picking up. Curbside hours:
Thursday and Friday 2:00 PM to 6:00 PM
Saturday and Sunday 1:00 PM to 5:00 PM
For your safety and ours, please remain in your car when you arrive in the parking lot then call or text us at 512-673-8250 and we will deliver your order to your car. Pop the trunk or open your back door then return to your seat. Our team will place the wine in your car while maintaining the 6-foot social distancing space. Thank you for helping to keep all of us safe!
Note that we only monitor the hotline during the above business hours.
Specials for the Week
Quite a few changes for this week as we needed to get you in the holiday spirit for 4th of July. See below or check our specials on the WEBSITE or BLOG in case you delete this email. The website link will take you directly to the Gifts and Wine Packages page. Don't forget you can purchase gift certificates which can be used at any time in the future.
BY THE GLASS (Tasting Room Only):
$07 – 2018 Blanc du Bois (retail $10)
$10 – 2017 Cab Reserve (retail $15)
BOTTLES:
$14 – 2018 Blanc du Bois (retail $24)
$16 – 2018 Roussanne (retail $26)
$18 – 2018 TX Viognier (retail $28)
$18 – 2018 Mourvedre (retail $28)
$35 – 2017 Cab Reserve (retail $52)
PACKAGES or CASES:
$30 Survival Kit - 2019 Rosé, Face Mask, and Hand Sanitizer (retail $44)
$50 Red, White, & Rosé - 2018s Mourvedre & Blanc du Bois, and 2019 Rosé (retail $76)
$75 Reds Anyone? - 2017 Cab Reserve and 2018s Dolcetto & Mourvedre (retail $106)
$300 Case of 2017 Zin Reserve (retail $600)
$399 Case of 2017 Cab Reserve (retail $624)
Case Discounts for wines not on special (any 12 bottles or more):
Members get an extra 5% above their club discount
Non Members get 10% off
Don't forget about the free shipping for members and $5 shipping for non-members each with no minimum order requirements.
Virtual Happy Hour - Friday 5:00 to 6:00 PM Central
(Note we have gone back to ZOOM for this week!)
(See the email for the password)
Please join Bryan (aka Head Chef and Assistant Winemaker) from his home kitchen this week as he gives you some July 4th ideas on pairing your favorite hot dogs and the complimenting Bent Oak Wine. See how Bryan puts his spin on our favorite hot dogs.
| Dog Name | Fixins' | Wine |
| --- | --- | --- |
| New York | beef dog, mustard, onions, and sauerkraut | 2019 Rosé |
| Chicago | beef dog ,sweet relish, tomato, pickle, onions , yellow mustard | 2018 Sauvignon Blanc |
| Chili | beef dog, chili , cheddar cheese, onions, ( and I like yellow mustard on mine) | 2017 Zin Reserve |
| Big Popper | beef dog stuffed with cream cheese, topped with fresh jalapeño and wrapped in bacon glazed with raspberry chipotle sauce | 2017 Zin Reserve |
Bryan's Shopping List if you want to follow along:
Hot Dogs (all beef is my preference)
Buns
Bacon (I use applewood, but regular is fine)
Mustard
Onion
Dill Pickle Spears
Sweet Relish
Tomato
Cream Cheese
Fresh Jalapeno (one per dog)
Sauerkraut
Sport Peppers (if you can find them)
Raspberry Chipotle Sauce (in the cooking connection area of H-E-B)
Chili
Cheese
June Wine Club Release - Curbside Pick Up
We will be sending out individual reminders this week for those who have yet to pick up your June release. Basically, you can pick up your wine anytime during our normal operating hours via curbside.
Thanks again for your continued support and have a great week!
Cheers and Stay Safe!
The Bent Oak Winery Team

Comments
Commenting has been turned off.