May 27, 2020 | Weekly News | Debbie Bruce
20200527 Weekly Covid-19 Curbside News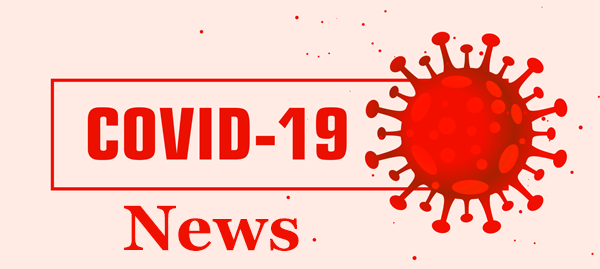 Hi //FirstName//,
Yahoo! We have solidified our processes and procedures and are ready to see your smiling facings in the tasting room starting on Thursday, May 28th. Well, at least 25% of your smiling faces! We are restricted to 25% occupancy which limits us to 4 tables and no more than 14 people allowed in the tasting room at any one time. As a result of this limitation, visiting the tasting room is on a reservation ONLY basis. We will not be able to accomodate walk-ins, nor early arrivals, and cannot seat everyone until the entire party is there.
The reservations are in 45-minute increments that begin on the hour. Everyone must leave by 15 minutes before the top of the hour, regardless of arrival time, to allow the staff to clean and sanitize before the next group of reservations are allowed in the door. Please wear a mask until your order is taken and when leaving the table. Also, be prepared to have your temperature taken at the door.
Because we can only open the tasting room at 25% capacity we will continue our curbside service.
Partial Tasting Room Open
and Curbside Pick Up Continues
Until further notice, we will continue these hours for both curbside and the tasting room.
Thursday and Friday 2:00 PM to 6:00 PM
Saturday and Sunday 1:00 PM to 5:00 PM
Tasting Room
We cannot wait to see you all in the tasting room, but unfortunately, we cannot see you all at once! Please book your your reservation by clicking HERE. Select your date and time from the calendar by clicking on it, hit the link to Book a Table, then select from one of the 4 tables that is yet booked. You will receive an email to confirm your reservation.
Curbside Pick Up
Place your orders online 24x7, or call our special hotline 512-673-8250 during curbside hours if you are having an issue with the website, then pick up your wine during the following hours. Please indicate in the special instructions the approximate date and time you will be picking up.
For your safety and ours, please remain in your car when you arrive in the parking lot then call or text us at 512-673-8250 and we will deliver your order to your car. Pop the trunk or open your back door then return to your seat. Our team will place the wine in your trunk or back seat - whichever you have selected - and will keep the 6-foot social distancing space. Thank you for helping to keep all of us safe!
Also, note we only monitor the hotline during the above business hours.
Specials for the Week
All new specials for this week! See below or check our specials on the WEBSITE or BLOG in case you delete this email. The website link will take you directly to the Gifts and Wine Packages page. Don't forget you can purchase gift certificates which can be used at any time in the future.
BY THE GLASS (Tasting Room Only):
$7 – 2018 Trebbiano (retail $10)
$10 – 2017 Zin Reserve (retail $15)
BOTTLES:
$14 – 2018 Trebbiano (retail $24)
$16 – 2018 Roussanne (retail $26)
$18 – 2018 TX Viognier (retail $28)
$20 – 2018 Sangiovese (retail $30)
$34 – 2017 Zin Reserve (retail $50)
$19 – 2017 Chardonnay (retail $34) (while they last)
PACKAGES or CASES:
$35 Texas 2-Step - 2018 Mourvèdre and Roussanne (retail $54)
$50 All White / All White / All White - 2018 Roussanne, Trebbiano, and TX Viognier (retail $78)
$300 Case of 2017 Zin Reserve (retail $600)
Case Discounts for Wines not on Special (any 12 bottles or more):
Members get an extra 5% above their club discount
Non Members get 10% off
Don't forget about the free shipping for members and $5 shipping for non-members each with no minimum order requirements.
Virtual Happy Hour - Friday 5:00 to 6:00 PM Central
Professor Winemaker will be conducting more wine education this week. Join in for a fun-filled class on preparing for Red Wine Bottling!
June Wine Club Release - Curbside Pick Up
We are employing the same curbside pick up strategy for June as we did for April. Anytime during the timeslot for your club, as noted below, you proceed in the car queue to receive your release wine with the same curbside protocols mentioned above. Please note, if you are a 3-bottle club but purchased additional wine, you will still come at the 3-Bottle Club time of Saturday, June 20th.
Wine Club Pick Up Opportunities:
Saturday 13th
6-Bottle Club 11:00 to 1:00
2-Bottle Club (Last Names begins with A-M) 1:00 to 5:00
Sunday 14th
6-Bottle Club 11:00 to 1:00
2-Bottle Club (Last Names begins with N-Z) 1:00 to 5:00
Saturday 20th
3-Bottle Club 11:00 to 5:00
Sunday 21st
4-Bottle Club 11:00 to 5:00
Any club member who has not picked up yet can come this date
We understand this schedule might not match your schedule and we can be flexible to some degree. If you are not able to make this schedule, then let us know when you can pick up during our normal curbside hours (2:00PM - 6:00PM) on Thursday 6/11 or 6/18 or Friday 6/12 or 6/19. For your convenience and our efficiency, you can schedule your pick up date and time by clicking HERE.
Important information on billing, changes, shipping, and pickup:
Sunday, June 7th is the last day for additions to your wine club order or changes to your wine club membership (such as Mixed, Red-only, White-only, and/or level). Also, be sure to update your credit card on file and/or your billing or shipping address as necessary!
Monday, June 8th is when we will begin processing orders. You will see a credit card charge for your wine club order.
Friday, June 12th shipments will begin for our out-of-area members. For this release, shipping will be free. As a reminder, shipments must be accepted by signature and by a person of 21 years and over. Be sure to check your shipping address and update where necessary!
Saturday, June 13th curbside pick ups begin according to the strategy above.
Sunday, July 12th is the last day for local members to pick up your wine selections before shipping begins.
Tuesday, July 14th we will begin processing shipping charges for local members failing to pick up by the deadline of July 12th.
Thursday, July 16th shipments will go out to all the local members who did not pick up.
Remember, if you wish to make any changes to your membership (such as Mixed, Red-only, White-only, and/or level) enter your changes by clicking HERE or worst case e-mail us at wineclub@bentoakwinery.com, on or before Sunday, June 7th, so we can accommodate those changes. You are always welcome to add to your club selections as a way to further customize and expand your wine club selections! You can enter additional wines in the form as well.
A reminder for all you locals, we will hold your wine club order here for 4 weeks before we begin shipping your wine on Thursday, July 16th. If we have to ship at this late date, Bent Oak Winery reserves the right to swap similar varietals as needed.
Thanks again for your continued support and have a great week!
Cheers and Stay Safe!
The Bent Oak Winery Team
Comments
Commenting has been turned off.