May 22, 2020 | Debbie Bruce
20200520 Weekly Covid-19 Curbside News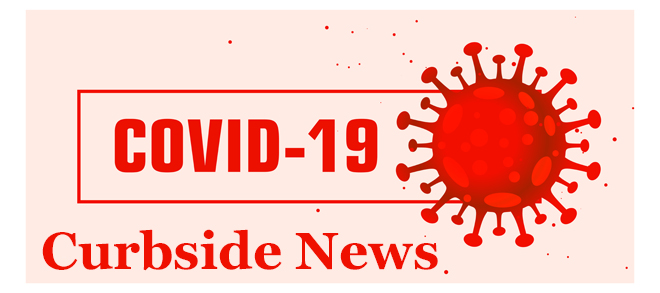 Hi //FirstName//,
We are excited that Governor Abbott has cleared the way for tastings rooms across Texas to begin a limited opening as soon as this Friday, May 22nd. We will begin this with a soft opening to train our staff, test assumptions, and finalize procedures this weekend and open at 25% (per Governor's order) starting Thursday next week, May 28th. We appreciate your patience this weekend as we solidify our processes and procedures.
When we open on May 28th, we will be limited to 25% occupancy which limits us to 4 tables and no more than 14 people allowed in the tasting room at any one time. We will continue with our curbside hours but allowing folks in the tasting room on a reservation ONLY basis. We will not be able to accomodate walk-ins, nor early arrivals, and cannot seat everyone until the entire party is there. We will send out additional news and reservation system links early next week. We look forward to seeing your smiling faces in the tasting room again.
Curbside Pick Up Continues
Place your orders online 24x7, or call our special hotline 512-673-8250 during curbside hours, then pick up your wine. Please indicate in the special instructions the approximate date and time you will be picking up.
Curbside Hours:
Thursday and Friday 2:00 PM to 6:00 PM
Saturday and Sunday 1:00 PM to 5:00 PM
For your safety and ours, please remain in your car when you arrive in the parking lot then call or text us at 512-673-8250 and we will deliver your order to your car. Pop the trunk or open your back door then return to your seat. Our team will place the wine in your trunk or back seat - whichever you have selected - and will keep the 6-foot social distancing space. Thank you for helping to keep all of us safe!
Also, note we only monitor the hotline during the above business hours.
Specials for the Week
Only one change to our specials this week. We added Chardonnay to the specials lineup since Thursday is National Chardonnay Day. As Audrey would say, Chardonnay all day every day! See below or check our specials on the WEBSITE or BLOG in case you delete this email. The website link will take you directly to the Gifts and Wine Packages page. Don't forget you can purchase gift certificates which can be used at any time in the future.
BOTTLES:
$15 '18 Chenin Blanc (retail $24)
$16 '18 Dolcetto (retail $26)
$19 '18 Mourvèdre (retail $28)
$19 '18 Sauvignon Blanc (retail $28)
$19 '17 Chardonnay (retail $34)
PACKAGES or CASES:
$35 Texas 2-Step - '18 Mourvèdre and '18 Roussanne (retail $54)
$45 Texas 3-Blanc Sisters - '18 Blanc du Bois, '18 Chenin Blanc, '18 Sauvignon Blanc (retail $76)
$200 '17 Case of Chardonnay (retail $408)
Case Discounts for Wines not on Special (any 12 bottles or more):
Members get an extra 5% above their club discount
Non Members get 10% off
Don't forget about the free shipping for members and $5 shipping for non-members each with no minimum order requirements.
Virtual Happy Hour - Friday 5 to 6 PM Central
Join us this week to hear more about next week's partial opening and to enjoy the Trivia game. Trivia will be general question categories with a few wine questions thrown in as well.
June Wine Club Release
Club members you will receive the email highlighting the wines and dates associated with the release later today. We will have another curbside pickup for this release. Hopefully, we can get back to having a big pick up party for the October release. Please let us know tomorrow if you do not receive your email today. Next week we will provide details on when the club curbside pickup will begin.
Thanks again for your continued support and have a great week!
Cheers and Stay Safe!
The Bent Oak Winery Team

Comments
aliya arora

@ Dec 10, 2020 at 12:16 AM

Excellent article. It is very interesting to read. I really like to read such a good article. Thank you! keep having fun.

Commenting has been turned off.