May 1, 2020 | Weekly News | Debbie Bruce
20200429 Weekly Covid-19 Curbside News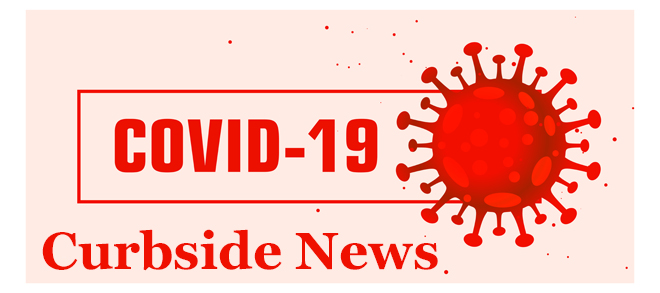 Bent Oak Winery is evaluating Gov Abbott's Open Texas phased approach recommendations, as well as the results of Phase 1 openings, to see whether a partial reopening of the tasting room is viable in the coming weeks. We want to open as much as you do, but have to do so in a way that is safe for you and for our team, and meets the Governor's Executive Order along with CDC guidelines. We are looking at table spacing, a reservation system, testing, protective wear, and other ways to safely open the tasting room and see your smiling faces, yet meet the capacity and other safety guidelines as ordered by the State of Texas. As soon as we are sure that we can effectively meet all the requirements of opening safely, we will announce a Tasting Room Opening Date.
Curbside Pick Up Still in Effect
Place your orders online 24x7, or call our special hotline 512-673-8250 during curbside hours, then pick up your wine during the following hours. Please indicate in the special instructions the approximate date and time you will be picking up.
Thursday and Friday 2:00 PM to 6:00 PM
Saturday and Sunday 1:00 PM to 5:00 PM
For your safety and ours, please remain in your car when you arrive in the parking lot then call or text us at 512-673-8250 and we will deliver your order to your car. Pop the trunk or open your back door then return to your seat. Our team will place the wine in your trunk or back seat - whichever you have selected - and will keep the 6-foot social distancing space. Thank you for helping to keep all of us safe!
Also note we only monitor the hotline during the above business hours.
Remaining Wine Club Release Pick Ups
For those club members who were unable to pick up your Release wine the last few weekends, please stop by this week during our normal curbside hours. For your convenience and our efficiency, you can schedule your pick up date and time by clicking HERE.
Specials for the Week
We have all new specials this week as promised! See below or check our specials on the WEBSITE or BLOG in case you delete this email. The website link will take you directly to the Gifts and Wine Packages page. Don't forget you can purchase gift certificates which can be used at any time in the future.
BOTTLES:
$17 '18 Trebbiano (retail $24)
$19 '17 CA Chardonnay (retail $34)
$22 '18 Petit Verdot (retail $32)
$27 '18 Lone Star Cuvée (retail $38) - a great Mother's Day Gift!
$35 '17 CA Cabernet Sauvignon Reserve (retail $52)
PACKAGES:
$40 2V Wine Therapy - '18 Petit Verdot and '18 TX Viognier (retail $60)
$50 All White/All White/All White - '18 Trebbiano, '18 TX Viognier, '18 Roussanne (retail $78)
$75 Reds Anyone? - '17 CA Cabernet Sauvignon Reserve, '18 Dolcetto, '18 Mourvedre (retail $106)
$399 Case (12 bottles) '17 CA Cabernet Sauvignon Reserve (retail $624)
Case Discounts for Wines not on Special (any 12 bottles or more):
Members get an extra 5% above their club discount
Non Members get 10% off
Don't forget about the free shipping for members and $5 shipping for non-members each with no minimum order requirements.
Virtual Happy Hour - Friday 5 to 6 PM Central
The weekly email of this update is the only place you will find the password as we cannot post it online due to the hackers.
Join John and Bryan this week as they discuss the activities associated with bottling preparation and I am sure they will do a little tasting, too. We will be bottling our Texas whites and rosé on May 8th, but due to the social distancing restrictions we will have a very limited crew. Hopefully for our Texas reds bottling on June 4th & 5th, we can get our volunteers involved again as it will be two long days of fun!
We hope everyone had a good time playing Wine Trivia last week. Congratulations to Scott Maysonave, the trivia winner. We hope he enjoys the bottle of 2017 CA Cabernet Sauvignon Reserve. We have already received requests for another night of Trivia so I am sure we will be doing it again sometime soon.
For those of you who missed the virtual game you can still answer the questions and see how you did by clicking on each of these google forms. You will get an email after you hit the submit button to view your answers and get your score.
Thanks again for your continued support and have a great week!
Cheers and Stay Safe!
The Bent Oak Winery Team
Comments
Tracy Tatom
@ May 1, 2020 at 3:09 PM
Can you share the password for today's zoom?
rasmika chopra

@ Dec 10, 2020 at 12:17 AM

I just got to this amazing site not long ago. I was actually captured with the piece of resources you have got here. Big thumbs up for making such a wonderful blog page!

Commenting has been turned off.