April 24, 2020 | Weekly News | Debbie Bruce
20200423 Weekly Covid-19 Curbside News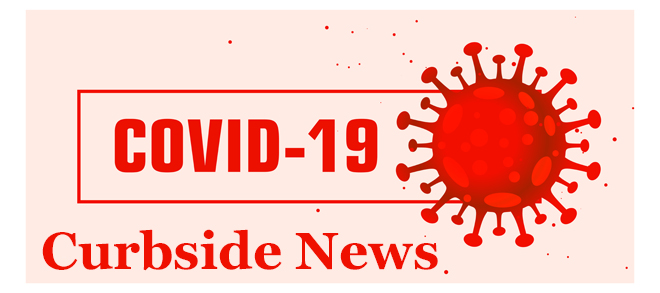 Hi //FirstName//,
Our apologies for the Virtual Happy Hour password mix up. We outsmarted ourselves instead of the hackers last week! We are all coordinated on the password this week and are excited to be hosting Wine Trivia. Also, we will have a special guest to wrap up the hour. For those of you who had trouble getting in last week please give us another try!
Virtual Happy Hour - Friday 5 to 6 PM Central
Check your email for the password as that is the only place you will find the password as we cannot post it online due to the hackers. (You would think they could figure out another form of entertainment instead of hacking innocent meetings like ours.)
Austin Catering Food and Wine Delivery
If you have not checked out the menu yet, hopefully you will do so soon and place your order! We have reviewed the menu and identified the Bent Oak Wine that will pair very nicely with each of the items. You can find our recommendations on our BLOG.
During our curbside hours, if you have ordered Bent Oak wine with your scrumptious meal from Austin Catering, they will swing by curbside to pick it up on the way to your house at no extra charge (within 10 miles of Bent Oak Winery). Place your food order at least 24 hours in advance of delivery with Austin Catering and indicate on your food ORDER that you have also placed an order with Bent Oak Winery. Also on your Bent Oak Winery order, please indicate your wine is to be picked up by Austin Catering. The Austin Catering delivery person will stop by the winery to pick up your order on the way to deliver your meal. We hope you take advantage of this free delivery opportunity providing awesome food and wine.
Wine Club Release Pick Up
The April Wine Club Release pick up continues this weekend. If you were supposed to pick up last weekend, but somehow missed it, please feel free to come this Saturday or Sunday between 11 and 5 without making an appointment.
Wine Club Pick Up Schedule:
Saturday 25th - 3 Bottles 11:00 AM to 5:00 PM
Sunday 26th - 4 Bottles 11:00 AM to 5:00 PM
If you are not able to make the schedule above, then let us know when you can pick up during our normal curbside hours (2:00PM - 6:00PM) on Thursday 4/23 or Friday 4/24 by clicking HERE.
In order to simplify pick ups for wine club members and regular curbside pick ups, all pick ups will be in the front of the building. Follow the signs for the traffic pattern for pick ups at the front door. We will have our tent outside to help identify where to pick up. Please stay in your car per our curbside protocol below.
Curbside Pick Up
Place your orders online 24x7, or call our special hotline 512-673-8250 during curbside hours, then pick up your wine during the following hours. Please indicate in the special instructions the approximate date and time you will be picking up.
Thursday and Friday 2:00 PM to 6:00 PM
Saturday and Sunday 1:00 PM to 5:00 PM
For your safety and ours, please remain in your car when you arrive in the parking lot then call or text us at 512-673-8250 and we will deliver your order to your car. Pop the trunk or open your back door then return to your seat. Our team will place the wine in your trunk or back seat whichever you have selected and will keep the 6-foot social distancing space. Thank you for helping to keep all of us safe!
Also note we only monitor the hotline during the above business hours.
Specials for the Week
In order to keep it simple for us during the last weekend of Wine Club pick ups, we are keeping the specials the same as last week. They will definitely change next week! You can always check out our specials on our WEBSITE. This website link will take you directly to the Gifts and Wine Packages page. Don't forget you can purchase gift certificates which can be used at any time in the future.
BOTTLES:
$15 '18 Blanc du Bois (retail $24)
$16 '18 Barbera (retail $26)
$23 '18 TX Cabernet Sauvignon (retail $38)
PACKAGES:
$19 Comfort Duo (retail $30) - '18 Vesenillo, 2 orders of Chocolate (5 each)
$20 Care Package 2 (retail $34) - '18 Barbera, 2 Snack Packs with Crackers
$29 Texas Do-Si-Do (retail $50) - '18 Blanc du Bois and '18 Barbera
$95 Tres Pinot (retail $156) - 3 '18 Pinot Noir Reserves
$399 Case (12 bottles) '18 Pinot Noir Reserves (retail $624)
Case Discounts for Wines not on Special (any 12 bottles or more):
Members get an extra 5% above their club discount
Non Members get 10% off
Don't forget about the free shipping for members and $5 shipping for non-members each with no minimum order requirements.
Thanks again for the support and have a great week!
Cheers and Stay Safe!
The Bent Oak Winery Team
Comments
arya stark

@ Dec 10, 2020 at 12:19 AM

I found that site very useful and this survey is very curious, I've has never seen a blog that demands a survey for these actions, very curious.

Commenting has been turned off.