April 16, 2020 | Weekly News | Debbie Bruce
20200416 Weekly Covid-19 Curbside News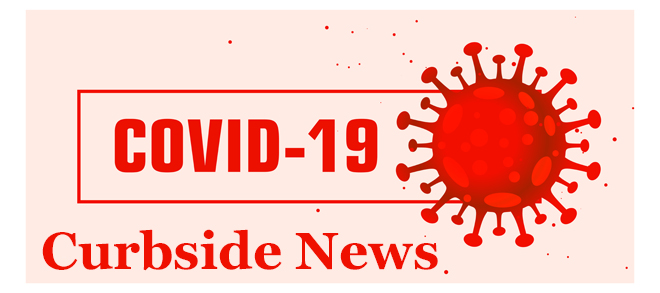 It is hard to believe it has only been a month of the stay-at-home-order as it seems so much longer! We have been truly blessed with your generosity and support! Of course we all know things are better with wine! We look forward to seeing your smiling faces for wine club pickup, curbside pickup, and/or on our weekly virtual happy hours on Friday evenings at 5:00 PM Central Time - see at the bottom for the link and password!
And now for some exciting news! During our curbside hours, if you have ordered Bent Oak wine with your scrumptious meal from Austin Catering, they will swing by curbside to pick it up on the way to your house at no extra charge (within 10 miles of Bent Oak Winery). Place your food order at least 24 hours in advance of delivery with Austin Catering and indicate on your food ORDER that you have also placed an order with Bent Oak Winery. Also on your Bent Oak Winery order, please indicate your wine is to be picked up by Austin Catering. The Austin Catering delivery person will stop by the winery to pick up your order on the way to deliver your meal. We hope you take advantage of this free delivery opportunity providing awesome food and wine.
Wine Club Release
Back Door Pick Up
Just a reminder the April Wine Club Release pick up starts this weekend. Follow the signs to drive around behind the winery and proceed in the car queue to receive your release wine. Please stay in your car. If you are not able to make the schedule below, then let us know when you can pick up during our normal curbside hours (2:00PM - 6:00PM) on Thursday 4/16 or 4/23 or Friday 4/17 or 4/24 by clicking HERE.
Wine Club Pick Up Schedule:
Saturday 18th

6 Bottles 11 to 1
2 Bottles (A-M) 1 to 5

Sunday 19th

6 Bottles 11 to 1
2 Bottles (N-Z) 1 to 5

Saturday 25th
Sunday 26th
Curbside Pick Up
Place your orders online 24x7, or call our special hotline 512-673-8250 during curbside hours, then pick up your wine during the following hours. Please indicate in the special instructions the approximate date and time you will be picking up.
Thursday and Friday 2:00 PM to 6:00 PM
Saturday and Sunday 1:00 pm to 5:00 pm
For your safety and ours, please remain in your car when you arrive in the parking lot then call or text us at 512-673-8250 and we will deliver your order to your car. Pop the trunk or open your back door then return to your seat. Our team will place the wine in your trunk or back seat whichever you have selected and will keep the 6-foot social distancing space. Thank you for helping to keep all of us safe!
Also note we only monitor the hotline during the above business hours.
Specials for the Week
The specials for this week are the same as last week. You can check them out at our WEBSITE weekly. This website link will take you directly to the Gifts and Wine Packages page. Don't forget you can purchase gift certificates which can be used at any time in the future.
BOTTLES:
$15 '18 Blanc du Bois (retail $24)
$16 '18 Barbera (retail $26)
$23 '18 TX Cabernet Sauvignon (retail $38)
PACKAGES:
$19 Comfort Duo (retail $30) - '18 Vesenillo, 2 orders of Chocolate (5 each)
$20 Care Package 2 (retail $34) - '18 Barbera, 2 Snack Packs with Crackers
$29 Texas Do-Si-Do (retail $50) - '18 Blanc du Bois and '18 Barbera
$95 Tres Pinot (retail $156) - 3 '18 Pinot Noir Reserves
$399 Case (12 bottles) '18 Pinot Noir Reserves (retail $624)
Case Discounts for Wines not on Special (any 12 bottles or more):
Members get an Extra 5% above their club discount
Non Members get 10% off
Don't forget about the free shipping for members and $5 shipping for non-members each with no minimum order requirements.
Virtual Happy Hour
On Friday, between 5:00 - 6:00 PM, we will be hosting our Virtual Happy Hour. This week, John will explain the methodology of wine tasting so we hope you will join us. Keep watch of our Facebook account where we will announce these events. The Zoom link for our Virtual Happy Hour is: https://zoom.us/j/784573260 and check your email for the password. If you did not get the weekly update email then email us at info@bentoakwinery.com to get the password.
Thanks again for the support and have a great week!
Cheers and Stay Safe!
The Bent Oak Winery Team

Comments
Annie Scott
@ Nov 15, 2020 at 2:40 AM
Weekly coved news is collected for the reforms. The configures of the are inflicted on the tips. The argument is filed for the manners for the likewise strategies for the regions for the hot news of the coved in all affairs.
noor amari

@ Dec 10, 2020 at 12:20 AM

Awesome article, it was exceptionally helpful! I simply began in this and I'm becoming more acquainted with it better! Cheers, keep doing awesome!

Commenting has been turned off.